Christmas Fairies
I have to admit that having A Merry Christmas is not the first thought that comes to mind with this vintage greeting card. With the beautiful pink rose, colorful butterflies and the trio of winged fairies, I see perhaps something more suited for Valentine's Day. I've left the Christmas greeting for you but I've cross-posted this holiday card in the Valentine's Day section too.
I don't have very much information about this illustration. The library which has shared the scan dates it to sometime between 1870 and 1900. I would mark it as safe for most projects but would maybe hesitate if looking for illustrations for a commercial publication. Though, I honestly don't think it would be questioned.
Don't you just love the level of detail on this one? The rose is truly a work of art as are the two butterflies. The fairies are all slightly different and the splashes of color from the scattered flower petals really add interest. It is a clearly vintage illustration and should add a bit of charm and whimsy to any project you add it too.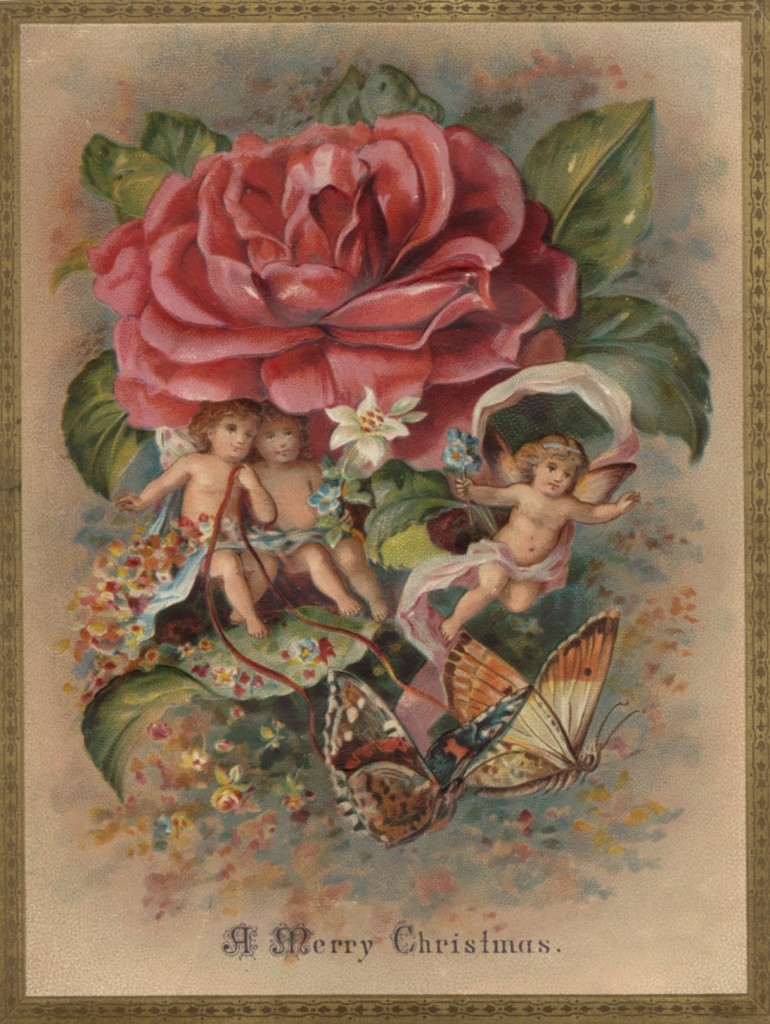 Thank you for visiting Free Vintage Art. Don't forget to Pin your favorite images!