Flowers and Trellis Endpaper
A German-language novel, which was first published almost 100 years before it was made into a movie in 1957, Synnöve Solbakken did not contain illustrations. But, what it did contain is this lovely flowers and trellis endpaper.
It reminds me of the silk screen project we did in middle school art class. The pattern is repeating but the design is somewhat unevenly printed. But, I think that's what makes it so cool. The lush green and beige coloring seems like it would make a great addition to a new project.
The original page included the book title and author's name on what appears to be a sticker. I did a bit of editing for you to retain the see-through aspect of the print behind the sticker. I think that makes it much more interesting. Of course, another option would be to remove the sticker entirely, use a different background or place another image in that spot.
Hope you have fun with it.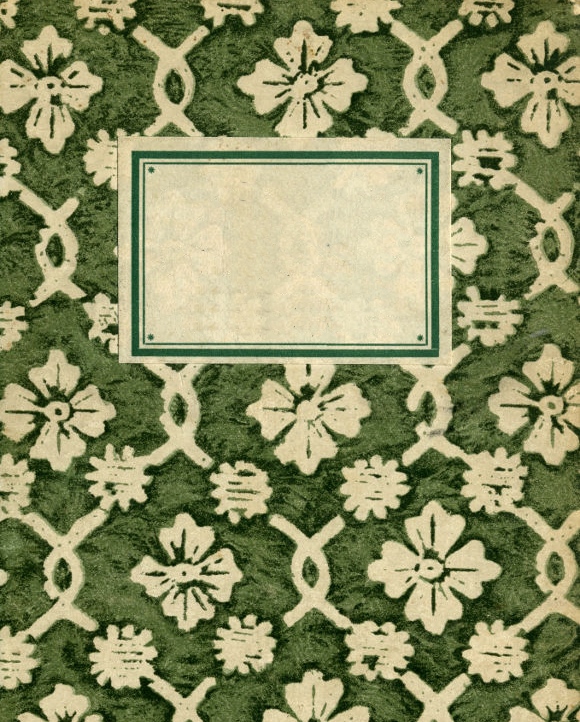 Thank you for visiting Free Vintage Art. Don't forget to Pin your favorite images!