Rose Stripes
This vintage wallpaper image was included in a book about decorative textiles over 100 years ago. Whether the design is from 1918, or even older, it has a timeless appeal that transcends periods or styles.
It's probably from the Victorian Era; a period that celebrated flowers in all their forms. If I had to guess, this pattern was used to complicate a more detailed and complex pattern – perhaps like wainscotting on the lower half of a wall.
I've squared the pattern off for you and got rid of the foxing. Now, with a clean white background, you could easily colorize this rose stripes design to include whatever color roses and stripes you would like.
The roses appear along thick black and white stripes. Each flower is on a stem and surrounded by leaves.
It is already a fairly large pattern and could easily be used as is. But, with careful editing, you could take this repeating pattern and make it even larger by stitching together several of them.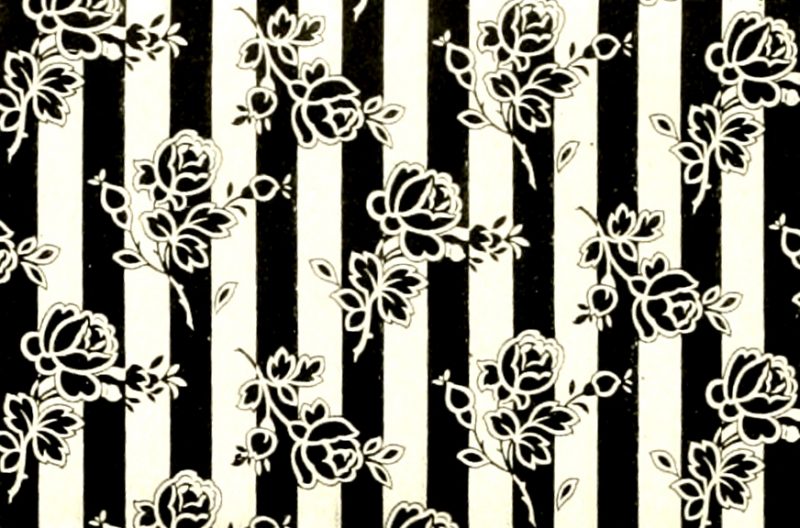 Thank you for visiting Free Vintage Art. Don't forget to Pin your favorite images!