Floral Wallpaper
What could be better for a vintage floral wallpaper image than a bit of vintage wallpaper? This colorful pattern was shared in a book about decorative textiles that was published in 1918.
Bright red, yellow and orange flowers are used to create panels of designs that are further accented by green leaves. A few blue and maroon flowers are also featured and create a nice contrast to the citrus tones.
There's plenty of the floral wallpaper pattern here to create a repeatable background. But, then again, the image is large enough that it would probably be plenty large to cover most projects.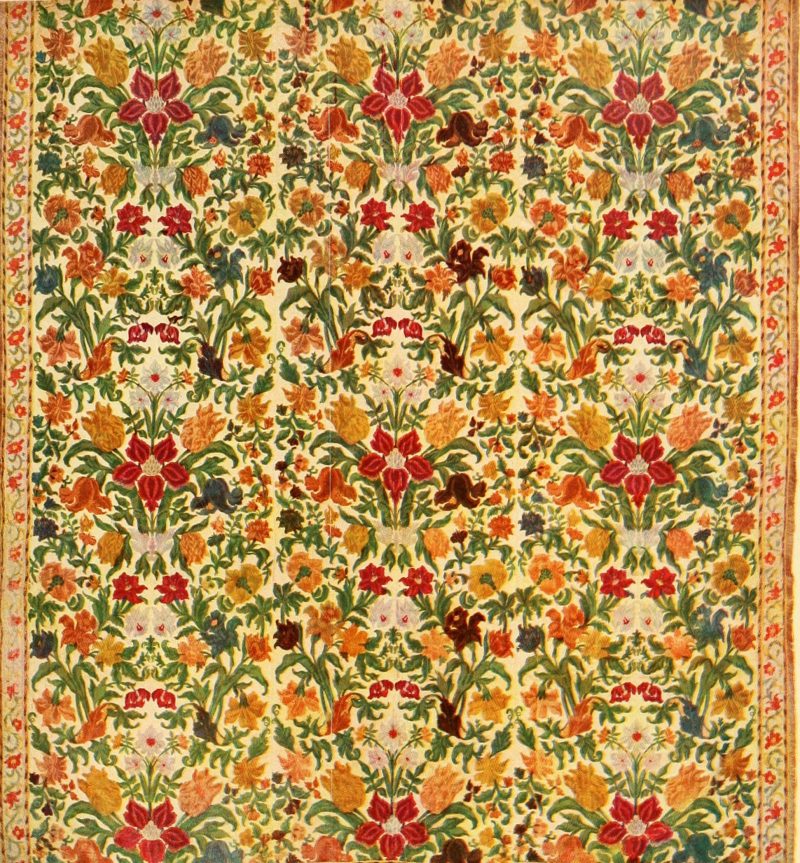 Like this image? Before you save it, click on it so you can retrieve the largest version I have.
Thank you for visiting Free Vintage Art. Don't forget to Pin your favorite images!