American Indian Flowers
How fitting that the first post in a Designs and Patterns category on a site dedicated to public domain American art would be a series of flower designs from two different American Indian tribes.
The American Indian flowers displayed here are Mohegan and Niantic.(c and f are Niantic, the rest are Mohegan). These patterns might look like they were done in beads or embroidery but they are actually artwork that was often painted onto their baskets. Seems like these patterns would work for embroidery, doodling and a whole host of creative endeavors. Maybe even mixing a few techniques and materials together like the original artists did would be the most effective choice.
They were included in Decorative Art of Indian Tribes of Connecticut, a work published in 1915 by the Canada Department of Mines. It appears to be in the public domain in both the United States and Canada.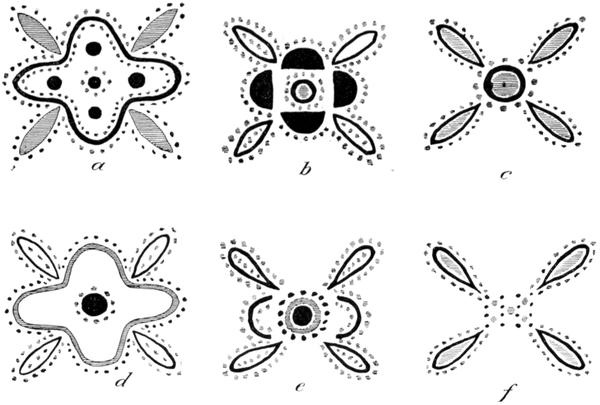 Thank you for visiting Free Vintage Art. Don't forget to Pin your favorite images!