Winter Birds of England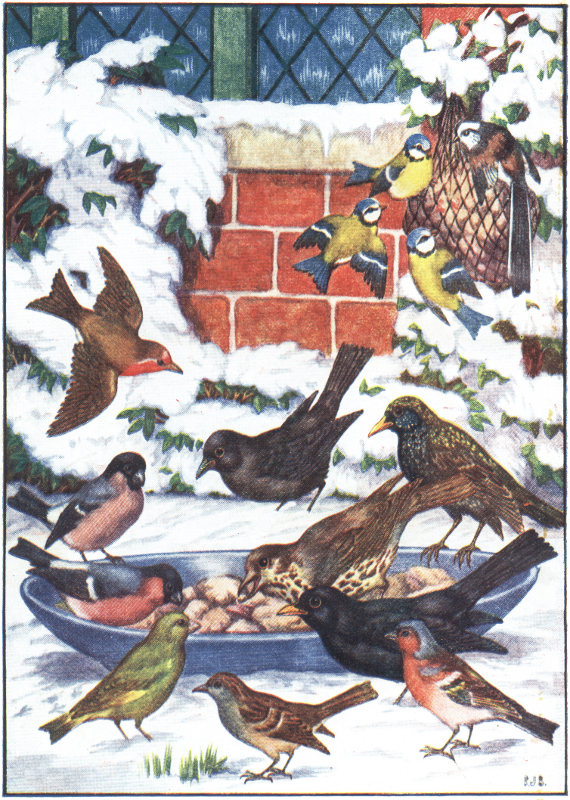 Such a colorful bookplate from a British children's natural history book. In this case it shows a number of winter birds of England. It took me a while to figure them out and I hope I have them right but here goes my attempt at identifying most of them.
The pretty little blue, yellow and white birds are blue tits.
The green colored bird on the bottom left is a green finch.
The bird on the bottom right with the orange breast and grey head is a linnet.
The black bird standing next to the linnet is a black bird.
The black and grey bird standing on the far side of the dish might be a jackdaw.
The birdie standing in the dish on the right is a mistle thrush.
The birdie standing in the dish on the left appears to be a chaffinch and his mate is standing on the edge of the bowl beside him.
The fellow standing on the rim on the other side of the dish is a starling.
After all is said and done, I'm not sure how much it matters if we know the names of all the winter birds of England. All we really need to know is how lovely this vintage illustration is.
Thank you for visiting Free Vintage Art. Don't forget to Pin your favorite images!