Black and White Floral Endpaper
This floral endpaper illustration was put into the public domain by the American Bookbinders Museum. The vintage design is from a German translation of John Corderoy's Bookbinding for Beginners published in 1967. So to be honest, I'm totally relying on the Museum for the public domain status of this repeating design endpaper. They submitted it to the 2017 Color Our Collections project where libraries and museums shared public domain illustrations suitable for coloring.
The design is clearly hand-drawn; just look at the inconsistency of the central flowers. However, the somewhat repeating design would work great as a background or frame for another image. It features medallion-like flower separated by a trellis-like design featuring smaller flowers. I'm not sure how much of a "coloring page" this image is, however a photo editor could easily turn it into any color you needed.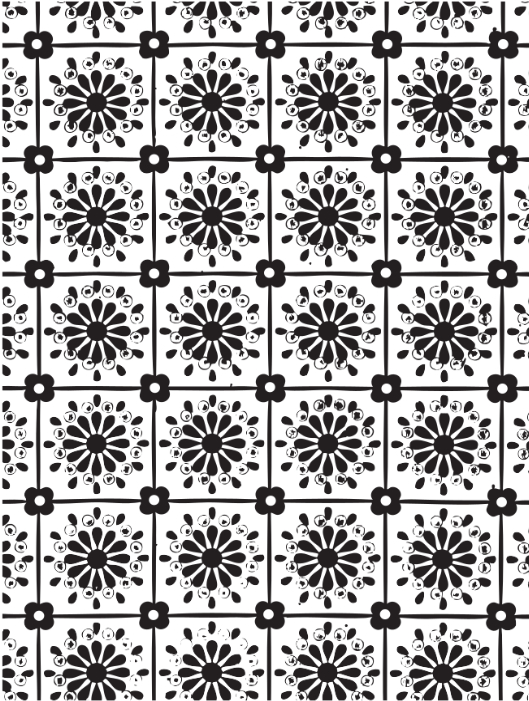 Thank you for visiting Free Vintage Art. Don't forget to Pin your favorite images!