Green Faces Endpaper
The second in what was apparently a series of German editions of plays. This one, the title of which translates to "The Devil Woman" was published in 1914.
The tale begins with a woman and her sickly husband trying to cross a border and the border guard, who becomes infatuated with the wife. By the end of the tale, one of the men is dead, one is in jail and the wife inherits the house.
In a bit of an unusual find, the endpaper reminds me of a haunted face – perhaps to remind us all of the husband and his untimely fate.
The design incorporates sketch-like images of faces with green dots and lines joining them. I'm not entire sure how this green faced endpaper can be used but hopefully it will be useful to someone.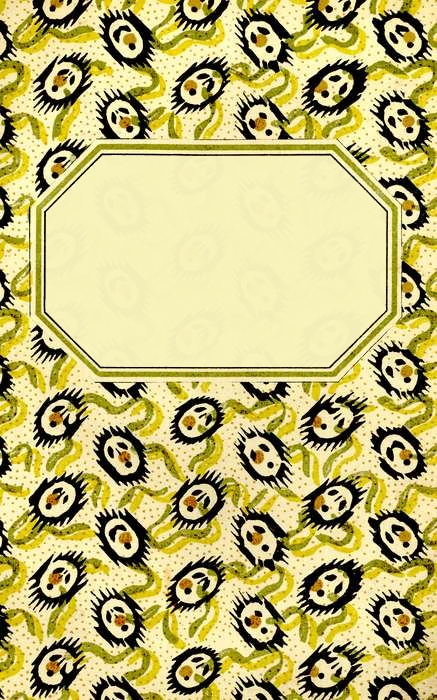 Thank you for visiting Free Vintage Art. Don't forget to Pin your favorite images!