A Holly Christmas
Vintage 1911 Christmas postcard. A Holly Christmas is part Christmas ornament, part snowy landscape drawing and lots of holly and mistletoe.
A bead-trimmed crescent moon ornament frames a wooden house. Behind the house are some tall trees. Anyone wishing to visit the home must cross the little wooden bridge to get across the stream. The ornament hangs in a large spray of holly and mistletoe. The red and white berries ad bright splashes of color amongst the leaves. A colorful sunset is off in the background.
The original Holly Christmas card included a little "A Merry Christmas" in red script in the sky. It looked too small and was hard to read. For now, I've removed it, I'll leave it to you to replace it with your own message or go without one. The edges of the card were a little rough, so carrying through with the golden moon, I added a golden frame around the entire card.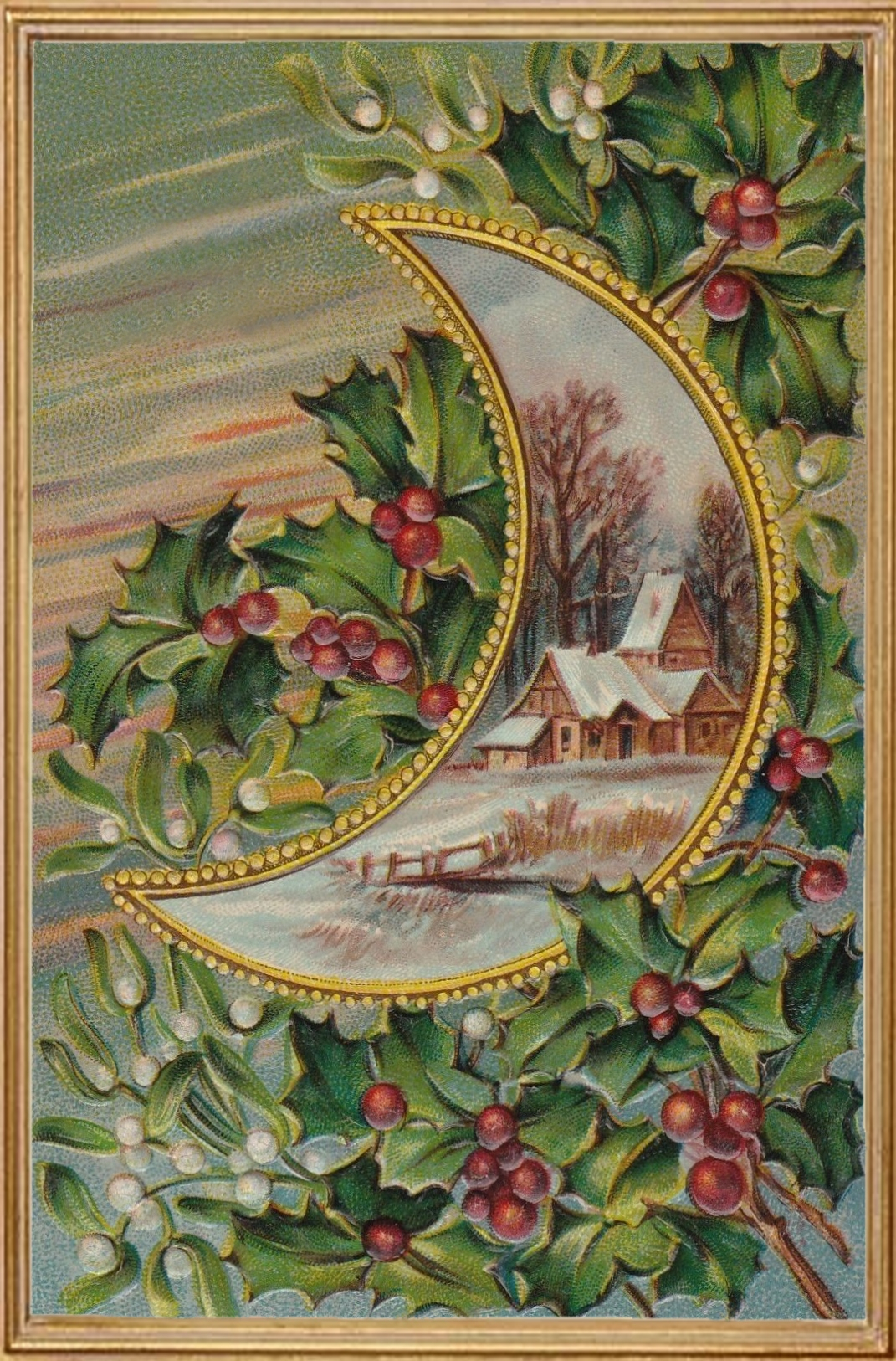 Thank you for visiting Free Vintage Art. Don't forget to Pin your favorite images!