California Poppy Drawing
I thought I would go a little simple today with a black and white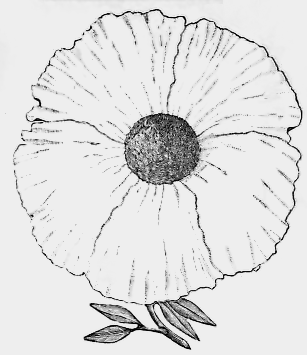 California poppy drawing. This vintage flower drawing is from a seed catalog that dates back to 1890. The black and white flower is of the Romneya coulteri or Californian tree poppy.
I always think of poppies from California being a bright orange color but this California poppy drawing is of a native species that bears bright white flowers with a golden-yellow center. Each petal of the flower can grow to 4 inches in length. It is actually the largest flower found on any native California plant. The scent of the flower is similar to that of magnolias and these shrubs bloom for several months.
I think this California poppy drawing is somewhat nondescript in that it could just be a simple flower drawing of no particular species. We know what it is but used in your own creative project it could become virtually anything you wanted it to be.
Thank you for visiting Free Vintage Art. Don't forget to Pin your favorite images!