Hanging Wallpaper – Part 5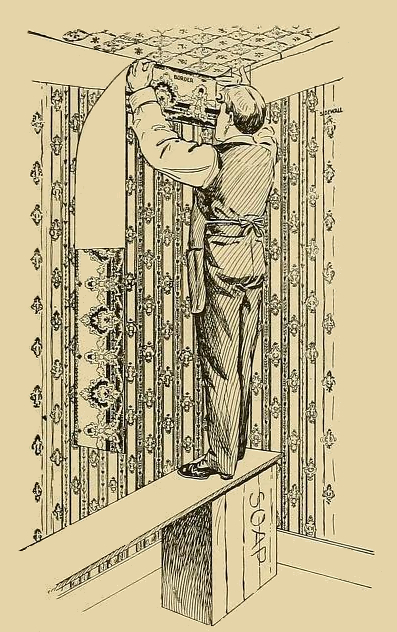 The Sears, Roebuck and Company wallpaper catalog from 1906 included samples of their wallpaper as well as a fully illustrated tutorial on hanging wallpaper. This illustration instructs on the proper technique for hanging wallpaper borders.
In this public domain drawing providing instruction on hanging wallpaper, we are being shown how to hang a border. Our homeowner is standing on a scaffolding made from a pair of wooden soap boxes and a long board. He has already hung wallpaper on the ceiling and walls.
Any or all of these images would make a fun addition to a scrapbook page documenting redecorating a home or just hanging wallpaper borders.
Thank you for visiting Free Vintage Art. Don't forget to Pin your favorite images!