Black and White Frame Image
This black and white frame image is from the title page from a book about A Lost Lady. The work looks like many that I've seen from the 1800s but this book was published in 1963. Our friends at Gutenberg assure us that the book is indeed in the public domain in the United States.
Square-ish flowers and shapes that could be trumpet flowers alternate around the outside of this black and white frame image. I've left 4 of the square flower motifs where they originally appeared. Hopefully, you can make use of them too. Otherwise, just erase them from the white space. Just add your own text or image to create something totally new.
The scanner did a wonderful job with this one and there's a huge version of this file. The one you see here has been shrunk to fit the page – just click on the one shown below to access the largest version.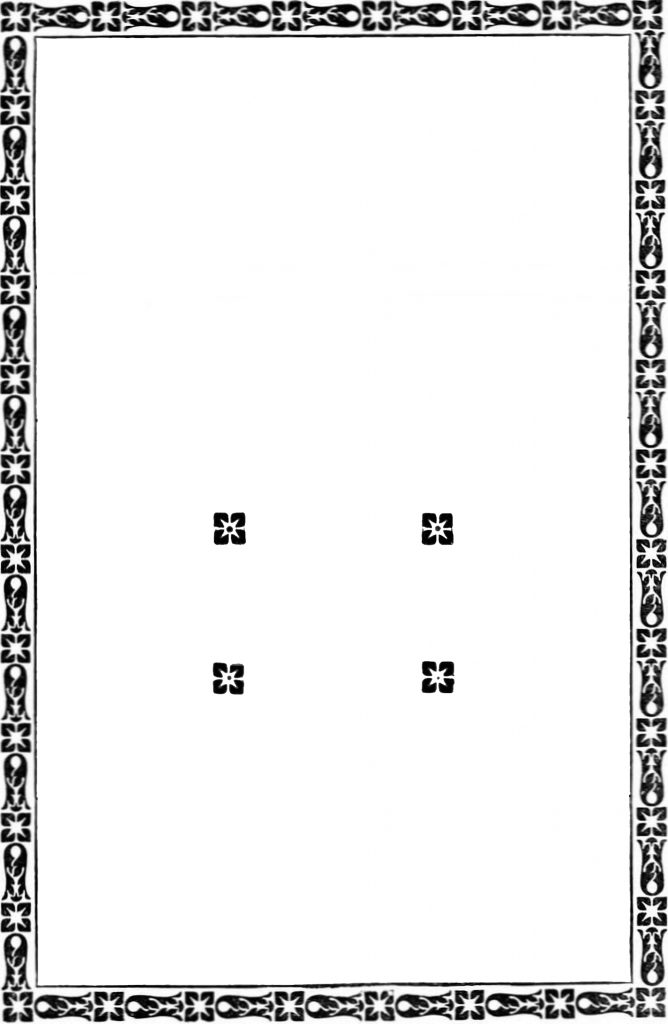 Thank you for visiting Free Vintage Art. Don't forget to Pin your favorite images!