Vintage Chair Drawing
This vintage chair drawing comes form a pamphlet paid for by the United States Government, which places it in the public domain. Selling Home Furnishings was published in 1941 by the U.S. Office of Education. At the time, more than $2,500,000,000 was spent annually on home furnishings. Today we spend over $32 billion just in "home furnishings" stores like Bed Bath & Beyond, Williams-Sonoma and Homegoods. The report said there were 25,354 stores operating in the industry. (Probably a safe guess that we spend far more than $32 billion if they are only counting "home furnishings" stores.
Anyway, the bulletin contained a diagram of the parts of a typical chair. I never knew the piece the held the arm of the chair straight was called an arm stump. Never really considered that it had a name at all.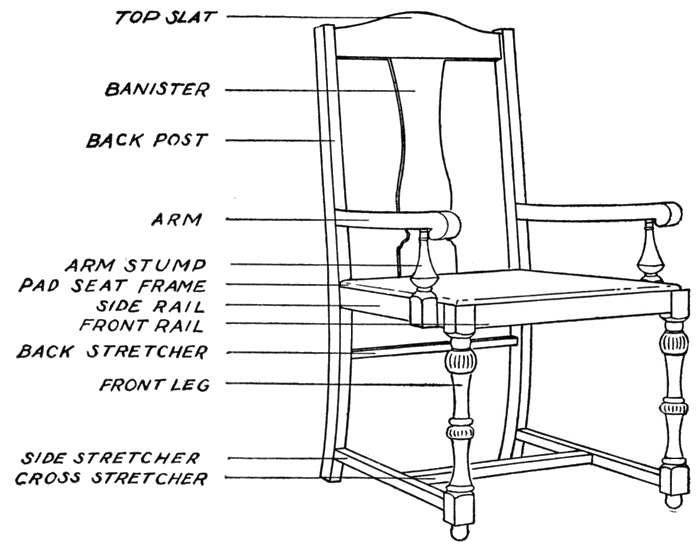 Thankfully, the diagram and labels were fairly easy to remove so that I can also share with you a clean vintage chair drawing that features only the straight back chair.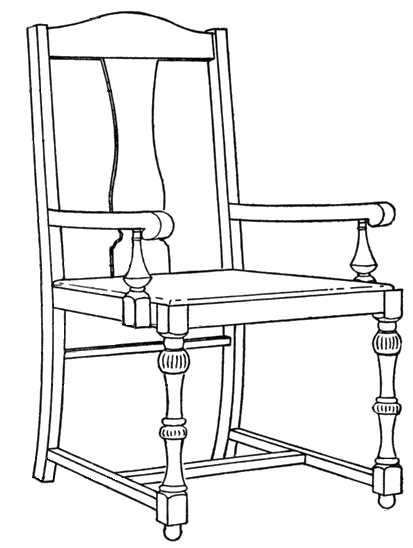 Thank you for visiting Free Vintage Art. Don't forget to Pin your favorite images!