New Year's Day Archives | Free Vintage Art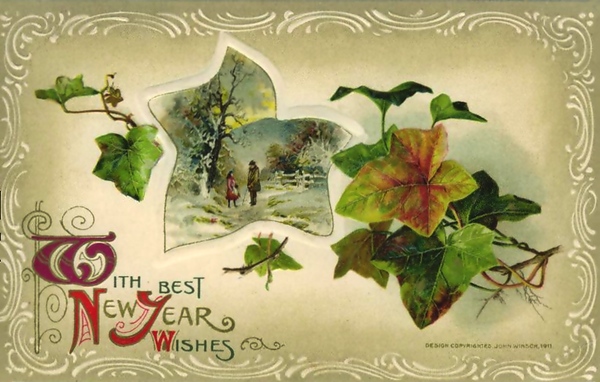 Vintage 1911 postcard wishing Best New Year Wishes. Done in rich cremes with green ivy and a central winterscape with a man and a girl in a red coat.
Need More Inspiration?
Looking for the perfect scrapbook paper, embellishment, ink or other item to finish your current project. Why wait for your next trip to the craft store when you can get the same items shipped to your door in as little as 2 days?
I did a search on Amazon for happy new year stamp to get you started. Maybe you'll find that little something that will transform your current creative project into something spectacular.